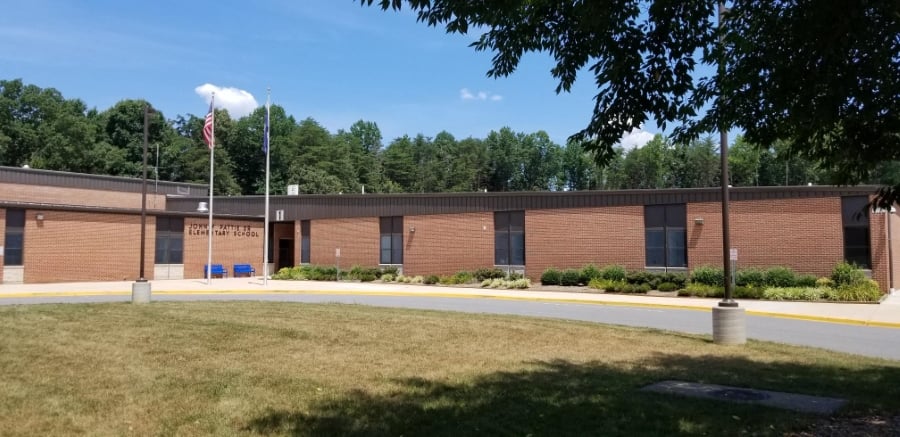 Pattie Elementary School
16125 Dumfries Rd.
Dumfries, VA 22025
Phone: 703.670.3173
Principal: Robert J. Lucciotti
Assistant Principal: Tiffany Turner-Bell

Date Opened: September, 1978
School Profile
Vital Statistics
Number of Students: 600+ students K-5

Number of teachers: 41 teachers

School Colors: Blue and Gold
School Mascot: Panther

School Motto: Together we are Pattie Strong!
At Pattie, we believe that school should be a place where teachers, families, and children are beating down the doors to get in! We believe in every single child and we strive to provide a welcoming environment, a high level of student engagement, and fun!
Communities Served
Brittany, Forest Park, Grayson Village, Keswick Forest, Lake Crest, Montclair, and Stockbridge.
Special Programs
Pattie offers an in-house Gifted Program, as well as ESL (English as a Second Language) and Special Education services (Autism, Specific Learning Disabilities, and Speech).
Extracurricular Activities & Sports
Enrichment opportunities include: Strings, Panther Strides, Robotics, and after school clubs.
Opportunities for Parent & Community Involvement
Pattie Elementary has a very supportive Parent-Teacher Cooperative (P.T.C.O.) who plan many great events and activities for the school. Parents also have an opportunity to join the Principal's Advisory Council and advise the Principal on a variety of schoolwide decisions. Please inquire about meeting times for both Pattie's PTCO and Principal's Advisory Council, as they vary from year to year. Parents are also encouraged to participate in our volunteer programs such as Reading Mentors or Watch D.O.G.S., or simply volunteer time in their child's classroom.